New SIA CAD Symbol Standard Now Available

This standards document is published by the Security Industry Association (SIA) and was developed and adopted by a consensus of industry volunteers in accordance with SIA's standards development policies and procedures. It is intended to facilitate product compatibility and interchangeability in order to reduce misunderstandings between implementers and other parties, as well as to assist purchasers in obtaining the proper products to fulfill their particular needs. For more details, contact Mia Smith, SIA Manager of Standards at SSmith@securityindustry.org or (301) 804-4727.
SIA member price is $50; non-member price, $275. However, security consultant and engineering firms may join SIA at the special rate of $250 and receive the CAD Symbols standard at no additional charge.
Through SIA Membership, A&E and security consulting firms have the best opportunity to understand emerging technologies in security products and services. This directly impacts design elements and how security solutions can be part of the overall construction design plans. Further, SIA continues working in the area of industry standards (AG-01 being the latest) and professional training to educate architects, engineers and design professionals.
Join SIA
Division 28 Update

SecuritySpecifiers and the Security Industry Association (SIA) have taken the lead in working with the Construction Specifications Institute (CSI) to recommend updates for the 2016 MasterFormat, to be issued in Q1 2016. MasterFormat is CSI's master list of titles and numbers used to organize specifications and other project information for most commercial building design and construction projects in North America. Recommended changes primarily affect MasterFormat Division 28, Electronic Safety and Security, but other divisions are also impacted. Nearly 100 volunteers - consultants, integrators, manufacturers, have been somehow involved in this effort. CSI has approved our recommendations. SIA will maintain the Division 28 Update Committee going forward as a vehicle for making future recommendations.
Current Division 28 Numbers


ISC West Customized Booth Visit Plan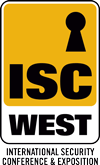 Select the companies you want to see at the upcoming ISC West show in Las Vegas on April 6-8. Create a customized show guide and make better use of your time at the show. Companies are selected by product categories of interest and displayed numerically by booth number, providing your path through the show.



Training and Education Events through 3/11/2016
3/7/2016 - 3/8/2016 Meeting
Ongoing See Axis Website for dates and descriptions.
Today's Featured Consultant - 2/10/2016
Charles LeBlanc
BLW Security Group
Security systems design and coordination, security systems assessments
Specialties: Existing systems evaluation, upgrade and migration strategies, systems applications and design, integrating security systems with security operations.
He has over 25 years experience in all aspects of security systems consulting and specializes in the unique requirements of campuses.

Phone: +1 512 581-4832
Email: cleblanc@blwsecuritygroup.com
Linked-In: www.linkedin.com/in/charlesgleblanc
Certifications: P.E., CPP
Welcome to SecuritySpecifiers.com®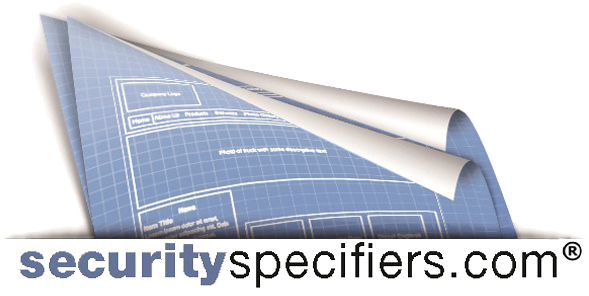 The security consultant is a vital link between a building or facility's requirement for security and the successful installation of a system to meet that requirement. From risk assessment to security audit to system design to the details of implementation and practice, it is the security consultant who identifies, then turns requirement into reality. SecuritySpecifiers.com® allows a variety of constituencies – OEM's, integrators, facility owners and operators, end-users, and architectural firms – to access an up-to-date listing of companies and individuals skilled in the design and specification of physical security systems.
Link to Consultants Page
SecuritySpecifiers.com® also features an extensive directory of security hardware and software manufacturers categorized in over 120 different product areas.
Link to Manufacturers Page
NEW FEATURE – Directory of security systems integrators, searchable by location, vertical market and manufacturer.
Link to Integrators Page